Description
A body buzz euphoria that is built to last, and is THC-O free. Beginners should start slow at first.
| | |
| --- | --- |
| INGREDIENTS: | EFFECT |
| HHC, Delta 8 THC, HHCP, and THCP | Indica |
X-Ray is arguably one of the strongest vapes on the market to date. This blend features HHC and Delta 8 THC as the core base, where HHC is the star of the show, while Delta 8 provides harmonious hybrid backups. The combination of HHCP and THCP creates a unique, bright, comfortable euphoria that is all smiles. The reason this blend is called X-Ray is that this blend is built to hyper-focus on the body, and double down. The euphoric properties are a fantastic plus that is not at all shy.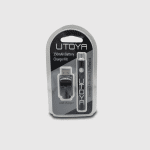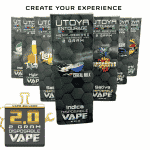 Lab Results - Certificates of Analysis (COA)