Description
Adding CBD with D8 enhances the smoking experience. Offering an entourage effect with a more flavorful taste.
This CBD/D8 Terpene rich mix is so enjoyable. No other Vape cart has so much CBD packed in with a D8 vape cart.. This 80/20 blend offers up a full entourage of cannabinoids for the best High and smooth taste. Give it a try today, you will not be disappointed/
MORE INFO: Our 1 gram Artisan CBD and Delta 8 vape cartridge is the most balanced vape blends available. These artisan craft vape carts are carefully crafted with high quality and rich terpene profiles, with an unheard-of balance of CBD and Delta 8 THC which makes this artisanal designer vape cart highly desirable. You have to taste the rich flavor created by blending uncut CBD distillate with Uncut CBD Derived D8 distillate. D8 alone can not give you this full entourage and the balance and flavor are immediately evident.
We use CBD Derived Delta 8 Distillate NO SOLVENTS
We use Full Spectrum CBD Distillate clean testing at 92%
We use Cannabis Derived Terpenes
No added PG/VG
No MCT Oil
No Additives!
This potent vape blend is placed in our high-quality ceramic coil cartridges. These cartridges are far superior to traditional cartridges. Unlike the metal coil vape carts, these ceramic coil cartridges offer:
Even burns
Reliable performance
No intrusion of metals.
Each THC delta 8 vape cartridge contains approximately:
1000 mg total extract
~750mg – 800 mg D8 THC 0% D9 detected. Check the QR code on your product for the most complete and up to date COA
~150 mg – 200 mg CBD, CBN, CBC, & organic terpenes
This is a very concentrated vape product. It may be harsh on the throat to those who are not accustomed to concentrated cannabinoid products.

Take small puffs.
Do not exceed 3 seconds per puff.
Cherry Diesel
Terpene profile of Cherry Diesel.
Linalool: 1.84%
Terpinolene: 0.77%
Alpha Humulene: 0.58%
Beta Caryophyllene: 0.53%
Alpha Pinene: 0.42%
Beta Myrcene: 0.27%
Limonene: <0.01%
This strain is reputed for an ability to improve overall mood and allow both stress and anxiety to dull as a more contemplative mind takes over. While it's fans say it can arouse curiosity, it can also enhance focus if you're trying to zone in on a specific task. Fans say it can be consumed for a night simply engaging in a hobby or out on the town with friends as it will enhance conversations and tends to eliminate social anxiety.
Directions
Our Delta 8 Vape cartridge is ready to go out of the box! Simply screw in your new vape cart and enjoy. Review the instructions below to begin.
Start by removing the protective cover from the threaded bottom of the vape cart
Attach the vape cartridge to a 510 compatible battery
Twist the cartridge onto the vape battery.

Do not twist the cartridge too tight.
Twist it to a light finger tight grip.

Remove the protective cover from the mouthpiece
Place your lips to the mouthpiece.
Inhale, and activate the vape battery by pressing the button or trigger.
Do not unscrew the mouthpiece.
Keep at room temperature and upright to prevent leaking.
Troubleshooting Utoya Vape Cartridge – Utoya Vape Cartridge Not Working Correctly
While this is uncommon for most of our cartridges, some people may experience clogging. This is because of the purity of the extract. Vape cartridges left alone for long periods of time tend to become sticky. We have had multiple returns and with retesting that turn out to work fine. Please be sure to follow this guide.
How To Fix A Clogged D8 Vape Cartridge Safely:
Remove your vape cart from your battery
Hold the cartridge by its mouthpiece
Using a hairdryer carefully heat and slowly rotate the vape pen, making sure to heat the entire glass surface of the cartridge.
Do not get the vape pen too hot! You will not need much heat to accomplish better flow. 

No lighters
Do not use excessive heat
Don't push your vape battery or try to use it as an excessive heat mechanism
99.99% of our customers who have had this problem that followed these steps were able to get their vape cartridge back in working order. If you are still experiencing problems, and you did not use excessive heat, you may contact us and we will be happy to assist you!.,
DO NOT DRIVE OR OPERATE ANY MACHINERY WHILE USING THIS PRODUCT
Do not use if pregnant, nursing, or if you have any diagnosed or undiagnosed health conditions. If you are taking medications, consult a physician before using this product. Must be 21 years or older to purchase or use.
Federally Legal, legal in most states. Check your state laws to confirm.
Delta 8 THC is Federally Legal and is also legal in most states. Learn more
Looking for something a little smaller? Check out our half gram delta 8 vape cartridges!
Summary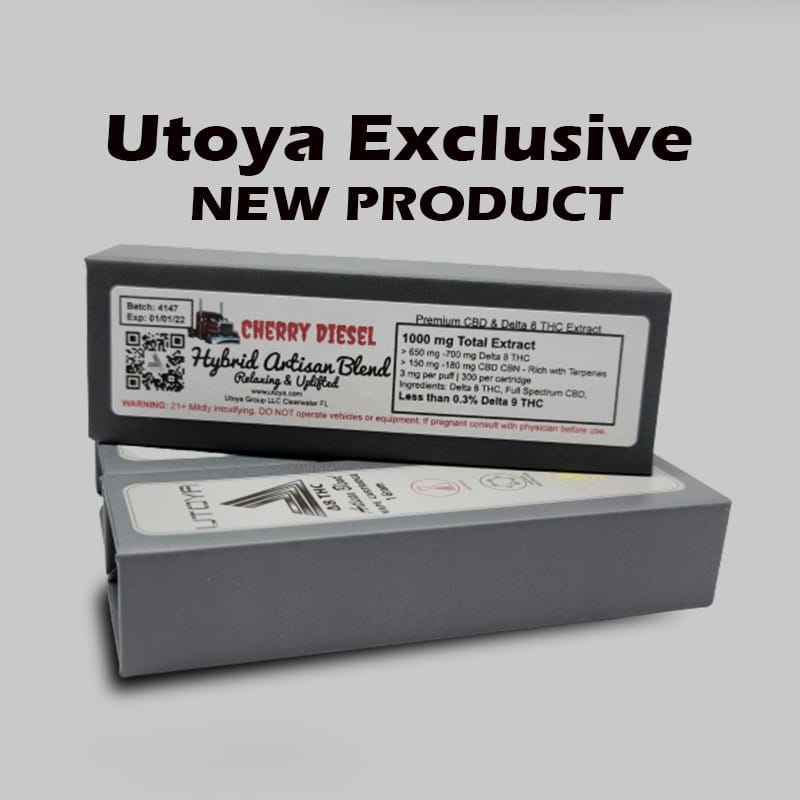 Author Rating
Brand Name
Product Name
Artisan Delta 8 CBD Vape Cartridge - 1 Gram (1g)
Price
Product Availability