Bubba Kush Hemp Flower D8 + THCP + HHC Flower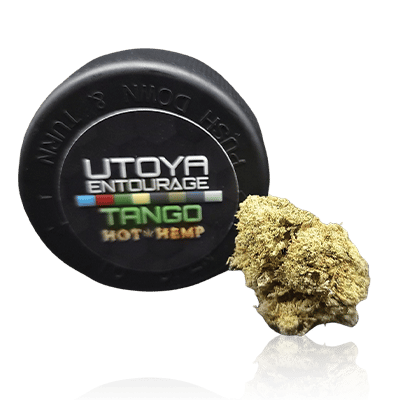 One of the most popular strains from the cannabis community has made its way into the hemp industry and made itself just as much a staple here as it is in its original placement. Hemp breeders have come far, perfecting the curing process, keeping the flowers under 0.3% by volume, and still managing to allow a presence of THCA for that desirable conversion that many customers seek when purchasing any THCA flower.  
Profile: Indica Strain
Aroma: Chocolate, Coffee Beans, Earthy
Parents: OG Kush + Northern Lights
Terpenes: Alpha-pinene, Myrcene, Humulene

Cannabinoid Profile: Tango
Bubba Kush (Tango) Certificate of Analysis / Lab / COA
Buying HHC flower online is a convenient and straightforward process. With the increasing popularity of HHC products, there are many reputable websites that offer high-quality HHC flower for purchase. These websites typically offer a wide range of strains to choose from, so you can find the perfect product to meet your needs. When shopping for HHC flower online, it's important to choose a reputable retailer that offers pure, high-quality products. 
Additionally, it's a good idea to check the shipping and delivery policies, as well as the return policy, before making a purchase. With the right retailer, buying HHC flower online can be a simple and enjoyable experience that provides you with the benefits of this unique form of HHC.
HHC is a unique form of THC that was created through a process called hydrogenation, in which hydrogen molecules were added to Delta-9 THC. This process transformed THC into HHC. Although Roger Adams was the first to discover HHC, the substance is now usually derived from hemp, which is a low-THC variety of the Cannabis sativa plant species.
Hemp was made federally legal in the United States by the 2018 Farm Bill, which allowed for the cultivation and production of hemp on a large scale. This has resulted in the widespread availability of HHC products, which are becoming increasingly popular due to their unique therapeutic benefits.
It's important to note that while HHC is a form of THC, it is not the same as Delta-9 THC, which is the primary psychoactive compound found in the cannabis plant.
Hexahydrocannabinol is very likely to get you high and produce a euphoria that is very close to that of an Indica strain. Effects may take anywhere from 10 to 30 minutes to take effect for most people.
HHC is generally seen to be about 80% as strong as Delta 9 THC, however, Utoya speculates that it may be longer-lasting and to plan for about 2 – 3 hours of this euphoria.
What are the effects of HHC?
The effects of Hexahydrocannabinol, despite it not being a THC (Tetrahydrocannabinol), is actually very close in structure to Delta 9 THC. It is for this reason that HHCs effects are so close to Delta 9 THC, however, it stands to note that this product takes roughly 10 to 30 minutes before you feel it.
You can expect some of the following effects with HHC:
Happy
Calm
Comfortable
Aloof
Restfull
Appetite Stimulated
Please note that given the structure of this molecule and it's remarkable similarities to THC, it may also cause some of the same side effects such as:
Dry Mouth
Red Eyes
Confusion/Dizziness
Increased Appetite
Some research suggests that this cannabinoid may also cause anxiety and paranoia, though it is not yet reported by any of our users as of yet.
It is also speculated that HHC may share some of the same benefits as THC, however, it is interesting to point out that HHC doesn't attack tumors or cancerous growths in the same way that Delta 9 THC does, rather than directly destroying it, it cuts sources keeping that particular growth alive from reaching and feeding a malicious growth in the body, ultimately starving it to death. There are very few studies regarding HHC and cancer. Please understand that our products are not pharmaceuticals and are not regulated by the FDA.
Hexahydrocannabinol's safety profile is not very well studied, however, there are no studies that are out about it that suggest that the cannabinoid is dangerous.
There are currently companies that exist that are starting to open up to HHC, however, be aware that not all companies are going to actually give you HHC. Utoya has already seen products being cut with various things, including additional cannabinoids where those cannabinoids are not advertised as a part of the product. In other words, maybe you bought some HHC distillate, but when you scan that code, you'll find that it's maybe only got 2% in it that is HHC, where the rest is likely to be Delta 8 THC.
This is because HHC is very expensive. Hexahydrocannabinol costs a lot to get your hands on, that is why it is priced higher than our other vape products, including more than our THC-O line, and multiple cannabinoid blends. So understand that if you aren't paying around $40 – $50 for your HHC vape cart, it probably is fake.
Don't trust just any company with your HHC products. Make sure that they select their products as carefully as Utoya does. Utoya makes sure that the distillate you get is the distillate that is advertised, free of cutting agents, solvents, metals, or toxins. We make sure the product we get is tested before we receive it, and then we test it again to make sure that what was found on the first lab test, is the same that we get back on ours.
Does HHC show up on a drug test?
At this time, we cannot be 100% certain. It is widely believed that due to the fact that HHC is not the same as THC, that it will not leave behind the signature THC metabolite that drug tests search for.
However, we don't know for certain what will happen since HHC shares a molecular structure that is very close to THC. Drug tests are not known for their accuracy, so for now, we cannot promise that you will pass a drug test with HHC. We would rather you don't lose that job or get into trouble if you don't have to and wait until some more time passes. We are hoping to uncover this knowledge soon!