Description
45 One Gram Dab Jars In Awesome Display Case
Delta 8 dabs are here and this display case really makes a statement for the true dabbers and extract enthusiasts. These tasty delta 8 shatter dabs are sure to pack the punch you are looking for. You don't need to change how you are dabbing, choose your preferred device such as a dab rig and banger with a nice carb cap or get a vaporizer to enjoy a controlled temperature. Regardless of your device, you will be sure to enjoy these well-crafted delta 8 shatters. Available in glass 1 gram jars.
Show off your collection in this beautiful display case, which looks fantastic filled to the brim with all 45 grams! We know you will get to dabbing at it pretty quickly, so maybe take a picture before digging in! Share your picture here in the reviews to show others what you got!
Taste:
This is a clean shatter, it's initial inhale is very smooth but nearly flavorless though it has its delta 8 taste for certain. It has a slight fresh earthy flavor. This shatter exhales very smoothly, and with it, you will find it's more earthy after tones, still light and very pleasant.
How Does It Feel?
Delta 8 varies from person to person, however, our team tried it themselves and said it was a smooth, focused, uplifted sort of a feeling. Very enjoyable, and surprisingly potent!
Summary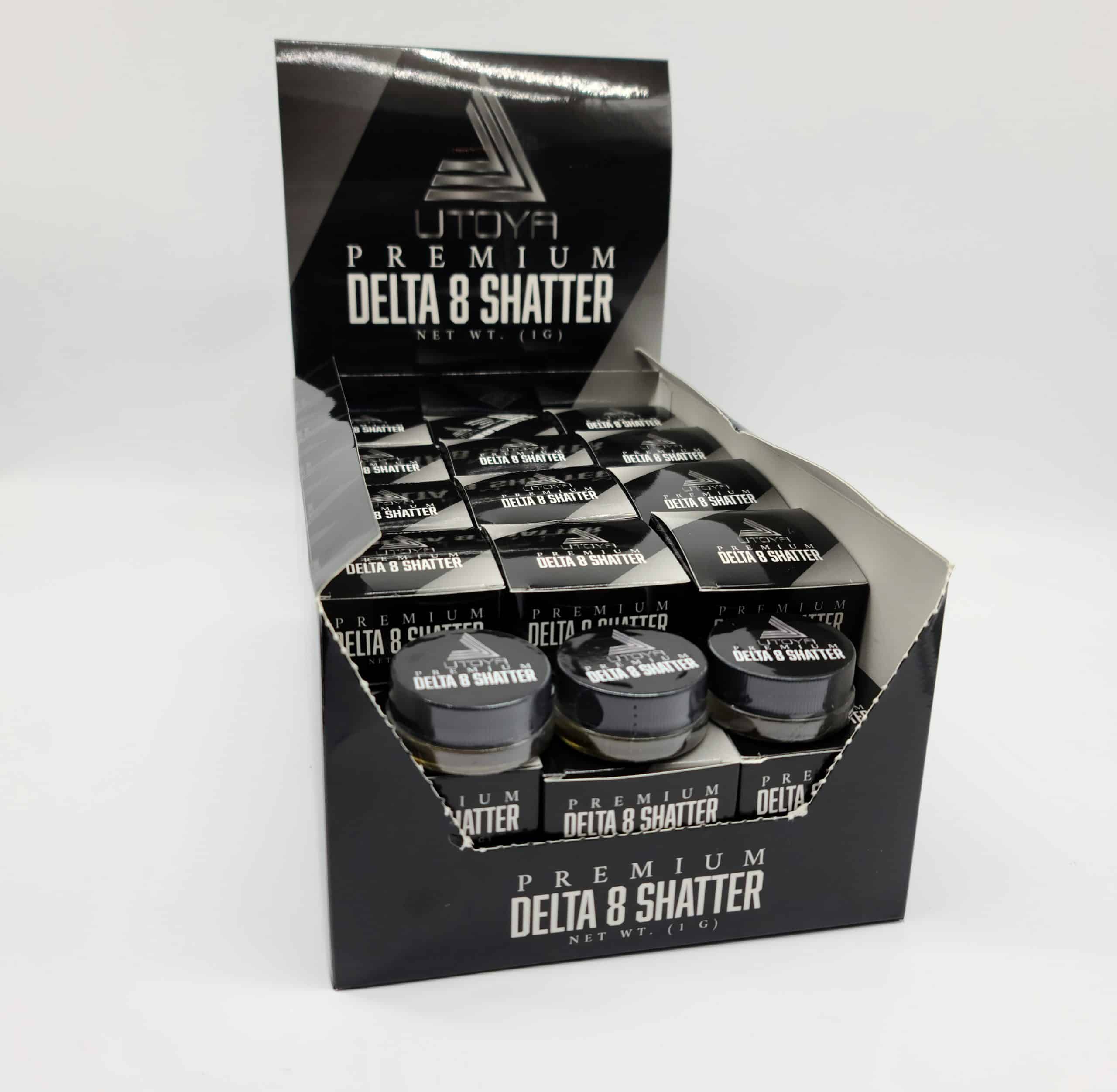 Author Rating
Brand Name
Product Name
Delta 8 Dabs - Display Box - 45 grams of Dab
Price
Product Availability