Description
Full-Spectrum CBD Soft Gels
Easy to take, tasteless, and no hassle to get your daily dose of Full-Spectrum hemp-derived CBD. No bad tastes, no mixing, no measuring, no preparation. Just take one soft gel out of the bottle and take it with your preferred liquid.
Full-Spectrum Softgels are growing in popularity with the older generation who don't like having to deal with preparation, or knowing how much of what to take. We understand you just want to get it done and over with so you can move on with your day. These soft gel caps will deliver that desirable ease of use for any age group.
We suggest only taking one once to twice per day to help bring balance and regulation to your daily routine.
Why should I take Full-Spectrum over THC-Free Broad Spectrum?
Full-spectrum hemp-derived CBD has been shown consistently across the board to do more and work more effectively than isolates due to the entourage effect. Some people may not always feel the difference right away when taking CBD, however, you will absolutely notice it if you stop taking it. Most of the time, products that are CBD-focused are not psychoactive and therefore it can be difficult to tell whether or not something is working. Don't worry, it's working! CBD has been seen in numerous studies to be an anti-inflammatory, so if you think about it, CBD is sort of like natures natural Ibuprophen or Tylonal without the chemicals or effects from taking NSAIDs.
Do you love these soft gels? Let us know on our Facebook!
Summary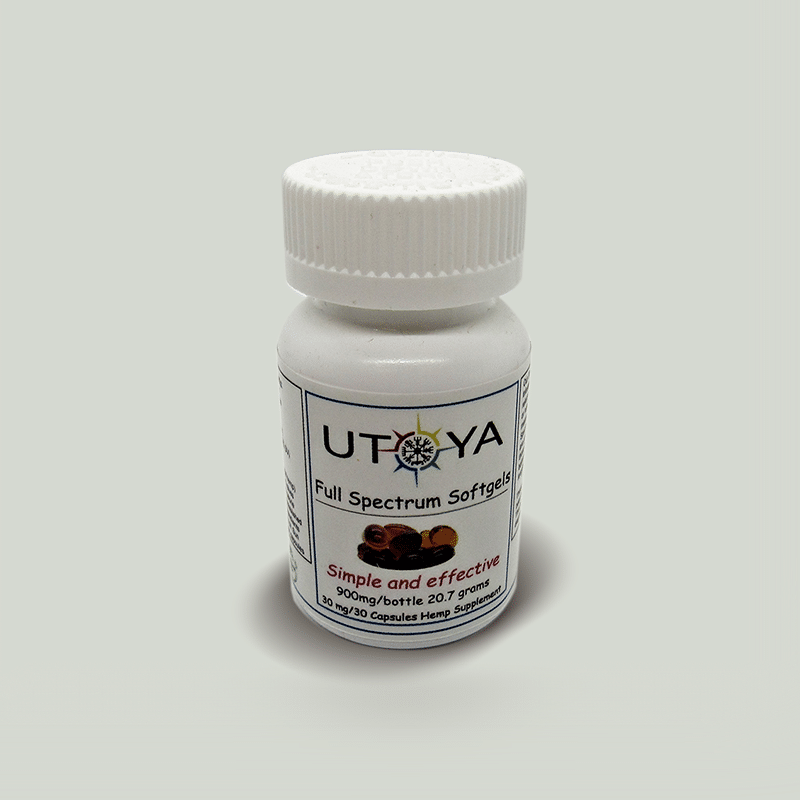 Author Rating
Brand Name
Product Name
Full-Spectrum CBD Soft Gels