Description
This facial cleanser is powerful in a lot of ways. This ingredient profile is bound to leave you feeling amazing, refreshed, clean, and relaxed. The lactose adds an extra brightening and refining effect for soft, supple, renewed, and re-texturized skin. Formulated with organic aloe, emollient-rich grape seed oil, and moisture-locking organic honey, plus CBD and calming organic lavender, chamomile, and soothing rose distillate. Includes supportive vitamins A, C, E, and pro-vitamin B5. Perfect for mature or sensitive skin care-focused lines. Balanced for the skin's pH between 4.2 to 5.8.
Active Ingredients For Your Face:
Full-spectrum CBD per 30 ml
organic green tea extract
organic honey
vitamins A, B5, & C
witch hazel distillate
Ingredients:
Organic Aloe Leaf Juice, Grapeseed Oil, Emulsifying Wax, Glycerin, Witch Hazel Water, Phenoxyethanol, Vitamin E, Sunflower Seed Oil, Organic Green Tea Leaf Extract, Organic White Willow Bark Extract, Organic Lavender Flower Water, Roman Chamomile Water, Rose Flower Water, Lactose, Organic Honey, Vitamin C Ester, Provitamin B5, Vitamin A Ester, Organic Neem Seed Oil, Organic Rosemary Leaf Extract, Organic Sunflower Seed Oil, Organic Alcohol, Xanthan Gum, Tetrasodium Glutamate Diacetate plus 75 mg of Full Spectrum CBD per ounce.
Directions for use: Wet face and neck with lukewarm water. Disperse a nickel-sized amount into hands, washcloth, Massage onto skin in a circular motion. Rinse with lukewarm water and pat dry.
This product has not been evaluated by the FDA. This product is not intended to diagnose, cure, prevent, treat, or otherwise alleviate symptoms of any disease, illness, sickness, or ailment. 
TERPENE PROFILE – EARTHY CHAI
Terpineol – Enhanced skin penetrating characteristics by up to 5 times in lab studies. Safer compound to use that is natural and has a lower cell irritation. Reversible effect on the skin. Antioxidant active terpene that can help reduce cancer. Terpineol has been shown in lab studies to induce tumor cell death by blocking off key growth factors that tumors produce.
Linalool -Has a relaxing sedative effect with a lovely floral scent. Has anti-agitation and antidepressant qualities found in studies.
Learn more about terpenes here. Share your skin experience with us on our Twitter!
Summary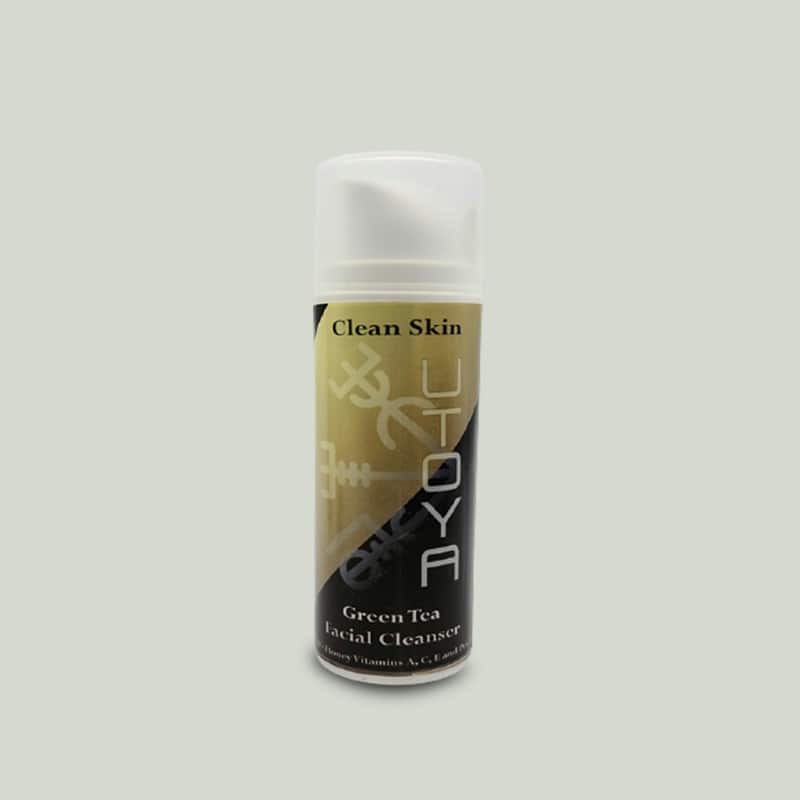 Author Rating
Brand Name
Product Name
Green Tea & CBD Facial Cleanser
Price
Product Availability