Description
THC Delta 8 – Hot Hemp – Pre-Rolls – 24 pack with display. Pick your strain. Comes one strain per 24 count box. Great visibility for re-sellers.
Hot Hemp Pre-rolls are on a different level. If you are looking for the perfectly crafted pre-roll, filled with select premium hemp flower and just the perfect amount of shake to provide a smooth and enjoyable smoking experience, then you have found the perfect pre-rolls.
Our Hot Hemp pre-rolled joints are well made, perfectly packed, with a non-cotton filter tip.
Our selection is constantly changing! If there is a strain available that you favor, we suggest getting it while supplies last! Our pre-rolls fly off of the shelf quickly, so order yours now!
Having a hard time choosing just one?
Don't worry, we know the feeling. Sometimes it's too good to just choose one or two. If you're feeling indecisive on your strain choice, try the Hot Hemp Pre-roll Sample Pack (5ct) to get a variety of our available strains in five premium pre-rolled joints.
Why Choose Utoya Hot Hemp / Why Utoya's Hot Hemp Is Increasing In Popularity

Utoya's process involves proprietary machinery that is specially crafted to allow us to treat our CBD Hemp Flowers and make them into the Hot Hemp you know, love, and enjoy today! The reason our Hot Hemp is out-pacing the competition is simply that our product is cleaner, tastes better, and doesn't involve the use of additional additives or solvents to treat its flower.
Simply put, Utoya's Hot Hemp is the way to go for the top-shelf solvent-free delta 8 flowers. 
---
NEW STRAIN AVAILABLE:  Cherry Diesel
"Cherry Diesel" Hemp Flowers(17.25% CBD) is a rare evenly balanced hybrid strain (50% indica/50% sativa) created through crossing the classic Cherry OG X Turbo Diesel strains. These cherry diesel buds are rich with delicious flavors. This has a well-balanced feeling that's perfect for any hybrid lover who wants to get up and get moving on their day.
The Cherry Diesel flavor is much like its name suggests – cherry and diesel! The aroma follows the same profile, with spicy pungent berries and rich pungent diesel with a touch of herbs and earth as the nugs are broken apart and burned.
50/50 Indica/Sativa Hybrid strain. Known for high CBD yields in it's grow, this plant boasts an impressive average of 15% – 17% CBD content!
Suver Haze was developed in Southern Oregon from the strain Neville's Haze and an unknown female, likely one known as Krishna's Special Sauce. Phenotypes of these parents created the Suver Haze parent Suver 8, which, when crossed with Early Resin Berry (ERB) gave way to prize child Suver Haze. 
—-
If you are unfamiliar with THC Delta 8, our pre-rolled joints are often a quick and easy way to try out a strain, and see how you like it. If this is your first time trying hemp flower treated with Delta 8, try a few puffs and feel it out. Remember that every strain is different, so you won't feel the same with every strain we have. This is what makes our hot hemp pre-rolls such a popular option for trying out new strains!
Show us your favorite pre-roll on
Facebook
!
Summary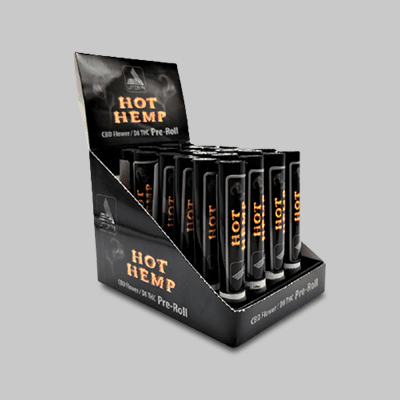 Author Rating
Brand Name
Product Name
Price
Product Availability