Description
What are THC-O/D8 Artisan Disposable Vapes?
Delta 8 THC meets THC-O, two powerful psychoactive cannabinoids join forces to bring you one of the most enjoyable euphorias that bring you that much closer to the feeling of good clean medicinal marijuana, without the need for a card! These two cannabinoids work harmoniously together to produce a unique hybrid high that feels like you've hit the perfect crossroads of euphoria and comfort.
What is my advantage with THC-O/D8 Artisan Disposable Vapes?
Utoya doesn't cut vapes, that's number one, you have the benefit of knowing you've got two powerhouse cannabinoids and your choice of cannabis-derived terpene profiles! You're getting the best of the best from the best in the business. We spend a lot of time researching and testing our products before letting them out to the public to ensure the best and safest results, plus, we use real C-Cell technology in our vape carts.
Common & General Effects of THC-O/D8 Artisan Disposable Vapes:
While these effects are "General" or "common" they are rather broad. True effects are determined by a few factors including individual body chemistry, terpene profile, and cannabinoid content. With that being said, these are the most common effects of Utoya's THC-O Vape Carts.
Euphoric
Giggly/Comical
Happy
Comfortable
Some less common effects include:
Couch Lock (post-consumption and active period [4 hours average])
Appetite Suppression (some get this)
Appetite Stimulant (some get this)
Relaxed/Sleepy (post-consumption and active period [4 hours average])
New Users – What To Know Before Vaping 
This vape cartridge contains uncut THC-O distillate. There are no cutting agents or additives. If you are new to Delta 8 and/or THC-O in general, start slow. The best practice is to start with just two to three puffs and see how you feel.
Take small puffs.

Do not exceed 3 seconds per puff
Important Product Notes
DO NOT USE THIS PRODUCT IN ANY MANNER NOT RECOMMENDED BY A 

DOCTOR

.

This D8/THC-O vape cartridge may affect blood pressure, heart rate, and/or intraocular pressure in some people. If you have any known or unknown heart, blood pressure, eye, eye pressure, or similar/related issues, do not use this product unless recommended by a doctor.

Any product with any form of THC, including THC-O will likely cause you to fail a drug test. Do not use this product if you need to pass a drug test.

This THC-O/D8 vape cartridge can be more intoxicating than Delta 9 and Delta 8 THC to some people. Do not drive or operate any machinery while using this product. Consult a doctor before using this product.

There is supposed to be air at the top of the tank. Over time the oil gradually soaks into the coil area creating space at the top of the tank. This can be as much as 30% – 40% of the total amount, which can make tanks appear partly unfilled.
Vape Cartridge Age Requirements
You must be 21 years of age or older to buy D8/THC-O disposable vapes. The PACT Act is not known to affect the Hemp Industry or the D8/THC-O vape cartridges. Utoya's vape carts are free of tobacco, nicotine, and/or alcohol. These cartridges are not meant for re-use.
Instructions: How to Use Your Vape Cart
Our D8/THC-O vape cartridge is ready to go out of the box! Just open the box, remove the protective tip and inhale to activate, you don't even need to push any buttons!
Directions
Open the box
Remove the disposable battery from the box
Remove the protective covering from the mouthpiece
Remove the protective covering from the bottom of the vape cartridge
Place the bottom of the vape cartridge, and line up the threads to a 510 compatible vape battery
Twist the vape cartridge to the right so the threads begin to tighten onto the vape battery
Twist the vape cartridge till it is just barely finger tight, make sure it has a slight bit of looseness to it, so that way the airflow is not blocked.
Place the mouthpiece (top of the vape cart) to your lips.
Press and hold the button to activate the vape battery's heating mechanism and begin to inhale. Hold this down for about 3 seconds. This part is preference. The longer you hold the button down, the more vape you will use.
We don't suggest that you hold this in for any amount of time, just inhale and exhale comfortably.
Utoya Vape Cart Not Working – Troubleshooting Guide
While this is uncommon for most of our cartridges, especially for THC-O-based blends, some people may experience clogging. This is because of the purity of the extract. Vape cartridges left alone for long periods tend to become sticky.
How To Fix A Clogged D8 Vape Cartridge Safely:
Remove your vape cart from your battery

Hold the cartridge by its mouthpiece

Using a hairdryer 

carefully heat and slowly rotate the vape pen, 

making sure to heat the entire glass surface of the cartridge.

Do not get the vape pen too hot! You will not need much heat to accomplish better flow. 

No lighters

Do not use excessive heat

Don't push your vape battery or try to use it as an excessive heat mechanism
99.99% of our customers who have had this problem that followed these steps were able to get their vape cartridge back in working order. If you are still experiencing problems, and you did not use excessive heat, you may contact us and we will be happy to assist you!.,
DO NOT DRIVE OR OPERATE ANY MACHINERY WHILE USING THIS PRODUCT
Do not use if pregnant, nursing, or if you have any diagnosed or undiagnosed health conditions. If you are taking medications, consult a physician before using this product. Must be 21 years or older to purchase or use.
Legal in most states. Check your state laws to confirm.
Summary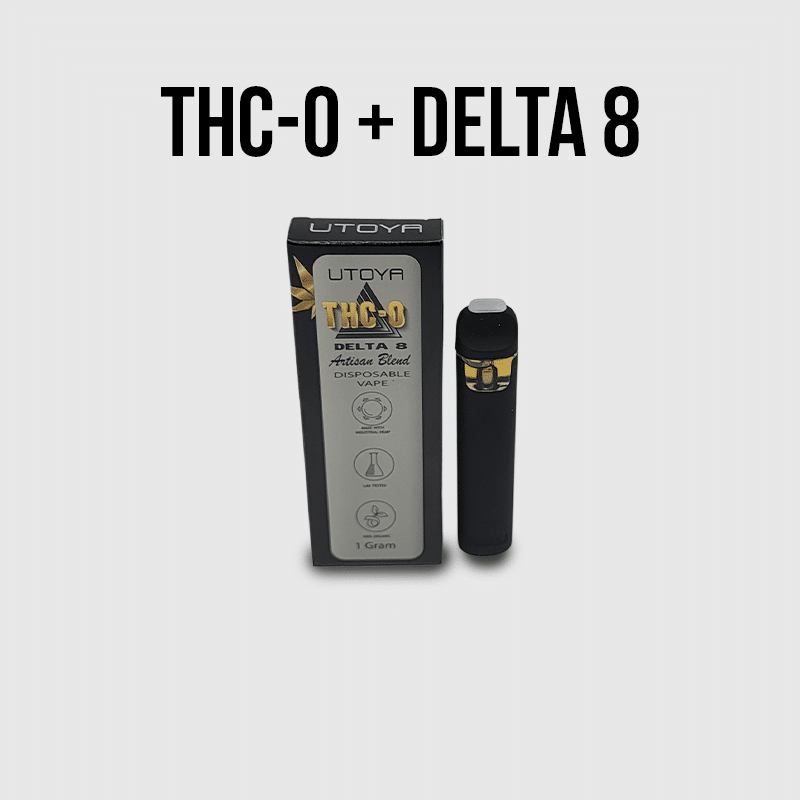 Author Rating
Brand Name
Product Name
THC-O/D8 Artisan Disposable Vape Carts
Price
Product Availability