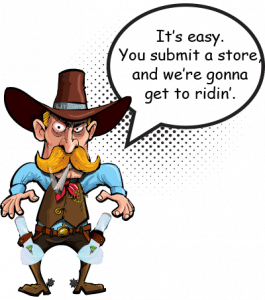 Utoya Bounty Hunters Program
Ready to be a Utoya Bounty Hunter? It's easy! All you gotta do is know which stores aren't selling Utoya products already, and you send them to us. Once we have confirmed contact on your bounty, you will be eligible for a cash reward!
$10.00 for the validated submission. $100 more when they pay their first invoice!
Bounty Hunter Tip: A good bounty hunter collects all of the information and speaks with the store owner and/or management for the best chance at collecting their reward!