Description
Delta 8 Chocolate Squares 40 piece display jar
Are you a chocolate lover? You'll love getting this 40 piece display jar of our best delta-8 THC chocolates! Each one packs a punch, so these will last you a many sessions to come!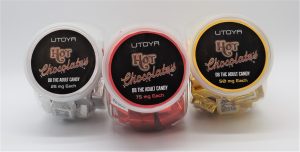 What makes chocolate and THC work so well together?
Cannabinoids are said to be boosted with the presence of the chocolate thanks to the chocolate's amazing activating properties.
The responsible party within chocolate is a naturally occurring chemical in the brain, called anandamide. While its presence is smaller in chocolate, its assistance is no small feat!
Theobromine is another compound within the chocolate, known for the mood-enhancing stimulation within chocolate; it acts as the "driver" of nutrients and chemicals that will take cannabinoids into our body's tissues and overall system.
Aside from these, we can thank additional naturally occurring compounds in chocolate such as:
serotonin
dopamine
phenylethylamine
These compounds are known to enhance mood and stimulate your central nervous system!
Unsweetened Chocolate, Sugar, Cocoa Butter, Soy Lecithin, Natural Vanilla Flavor, Hemp Derived Delta 8 THC Distillate (Contains Less Than 0.3% Delta 9 THC); May Contain: Milk; Cocoa
Q: Will I fail a Drug Test if I eat a Delta-8 edible?
Yes, you will likely fail a drug screening for THC if you eat any of our delta-8 edibles. If you need to pass a drug test, the best practice is to avoid THC products overall. To learn more, read about how drug testing works.
Q: What is the best way to keep and store chocolate?
Chocolate is best kept in a refrigerator or freezer. Cold and dark places work best.
Q: What is the difference between Gummies and Chocolates?
Some gummies have properties you might like, such as the sour gummy worms containing citrus for a little more of an awake feeling, whereas chocolate contains natural compounds such as Serotonin, Dopamine, and Phenylethylamine, which interact with your body in a different way. Theobromine for example is great for mood enhancement.
Q: How much of the delta-8 chocolate should I eat?
Your weight and height will not help determine your best dose. Each edible will affect everyone differently. It is best to start slow or where you are comfortable if you are more accustomed to Delta-8, and go from there.
Summary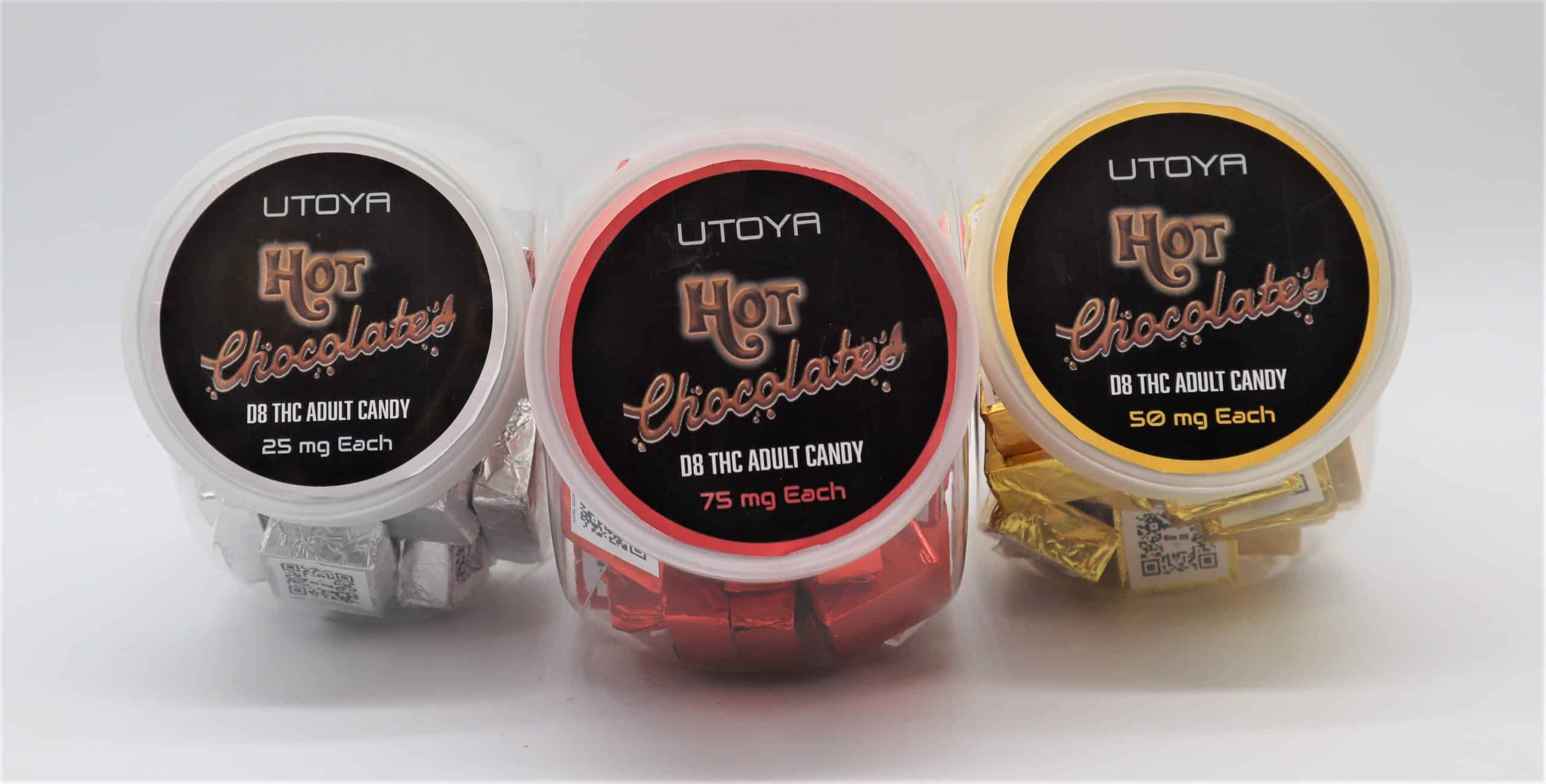 Author Rating
Brand Name
Product Name
Delta 8 Chocolate Squares Display Jar (40 pc)
Price
Product Availability