Description
Pets Plus Calm CBD Oil
This all-natural Herbal formula is infused with our Full Spectrum CBD which has been shown in studies to help calm pets that are high-strung, tense, stressed, or suffering from shock or temporary anxiety; it also has been shown in studies to reduce inflammation and pain associated with arthritis and aging. Pet Plus calms your pets, giving you and them both a chance to catch your breath and relax.
Add a few drops of this product to food or water directly, since most pets don't typically like the dropper.
This Pet CBD product is made with the best natural and organic ingredients that are safe for your pet which has been shown in countless studies to provide a sense of calm and alleviate anxious feelings for both pets and people. Rest easy knowing that your furry friend will rest easy. Pets Plus Calm is the best oil to bring peace to your pets!
INGREDIENTS: Vegetable Glycerin, Purified Water, English Lavender Flower, Passionflower Leaf, Chamomile Flower, Skullcap Herb, Hops Strobile, Valerian Root. 250 mg of Full Spectrum CBD
SUGGESTED USE: 1/8 tsp (.62 mL) = up to 15 lbs, 1/4 tsp (1.23 mL) = 15–35 lbs,
For larger pets over 35 lbs, simply increase the amount of each dose by 50%. Shake well.
Summary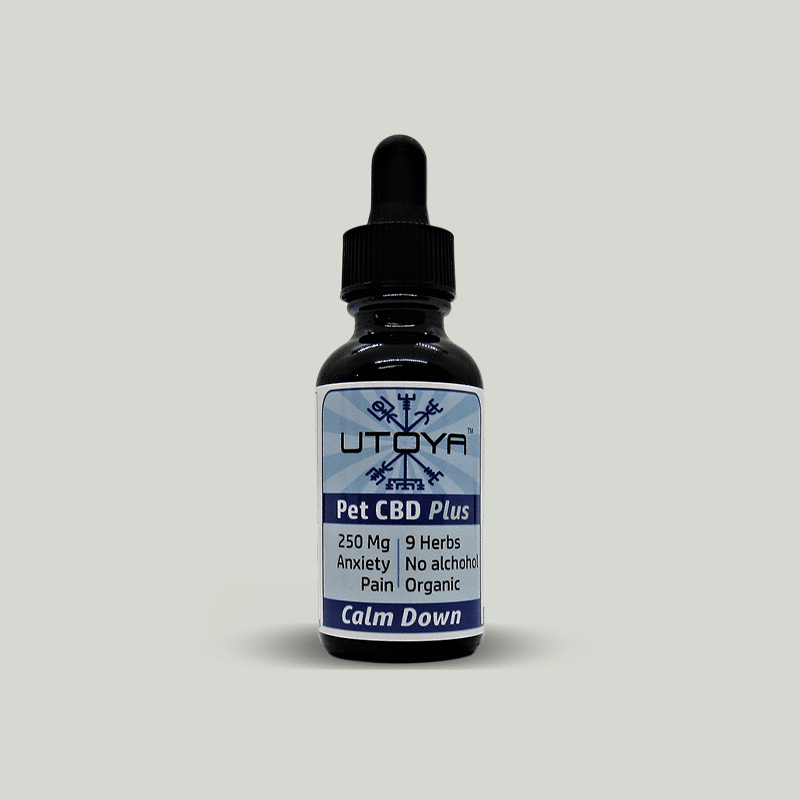 Author Rating
Brand Name
Product Name
Pets Plus Calm CBD Oil - Pet CBD
Price
Product Availability