What is Cannathol :
Cannathol is a CBD-infused, herbal topical cream that incorporates modern technology with the ancient Chinese methods that feel good.  The deep-penetrating experience offers long-lasting cool-to-warm sensations. It contains 7 herbal ingredients (menthol, camphor, lavender, angelica, ginseng, aloe vera, and witch hazel). Cannathol is great for many reasons.  Massage in a generous portion to get the best results. Cannathol penetrates deeply leaving the skin smooth and not greasy.
Directions for use: Roll on liberally to the desired area. Avoid eyes and mucous membranes. Wash your hands after application. Do not use it on open wounds. Do not use it near the eyes or on the face. Do not use on or in nostrils. Do not consume/ingest orally.
How Do CBD Topicals Work?
Cannabis-infused lotions, salves, oils, sprays, and other transdermal methods of work by binding the cannabinoids to cannabinoid receptors. These receptors are called CB1 and CB2 receptors and are found throughout the body. These receptors are activated either by the body's naturally-occurring endocannabinoids or by cannabis compounds known as cannabinoids and terpenes (e.g., THC, CBD, Beta-caryophyllene, etc.).
The graphic below shows the structure of our skin, and where cannabinoids are able to seep through and begin to interact with our endocannabinoid systems.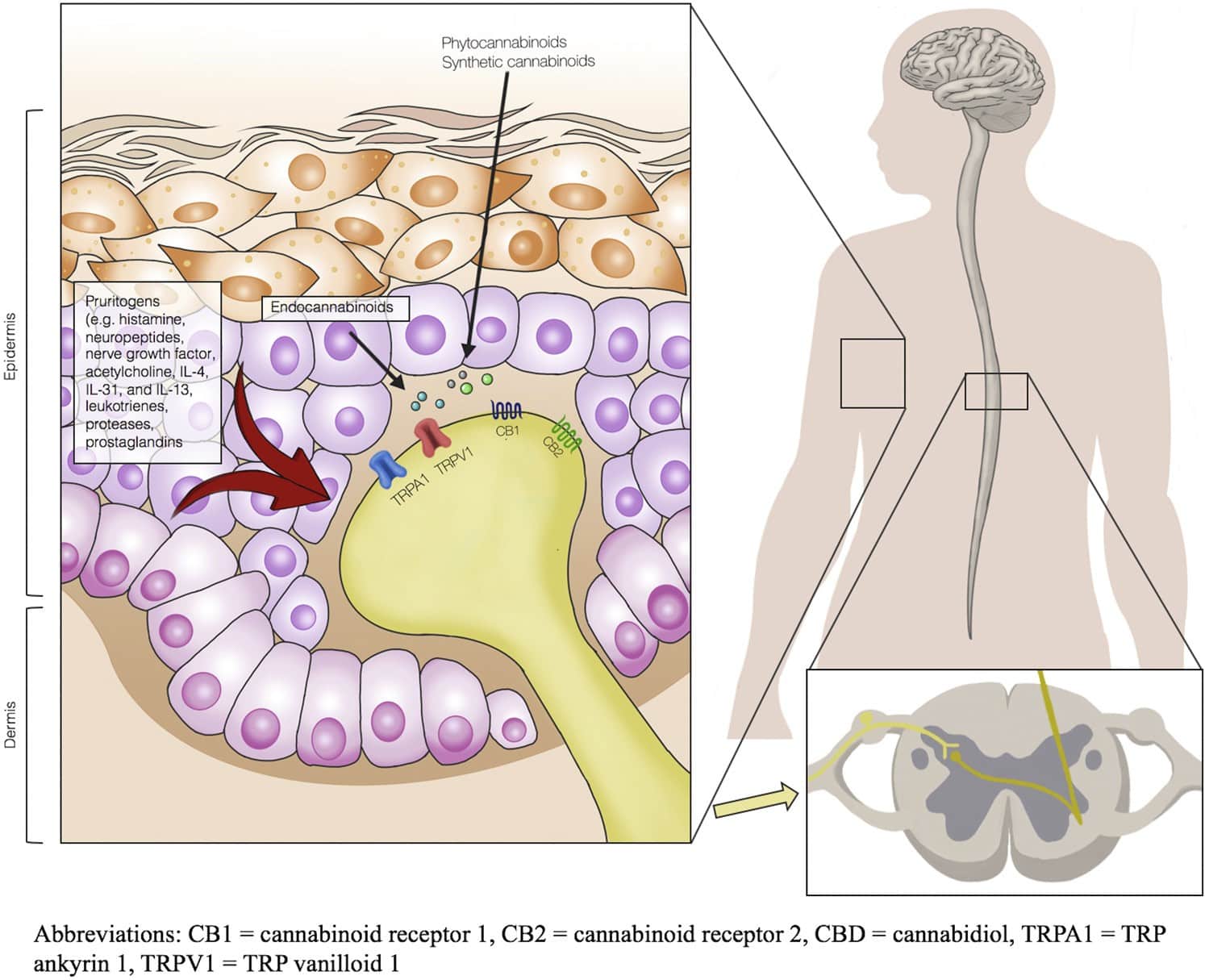 A rub infused with cooling menthol and peppermint is a great way to wind down from a workout or hike. Even if a topical contains active THC, it still won't induce that intense "high" or euphoria you might expect to get from smoking or ingesting cannabis.
With most topicals, cannabinoids can't breach the bloodstream; they only penetrate the local area.