What is Delta 8 THC?
Delta 8 THC, also referred to as D8, Delta 8, Δ8 THC, and Delta 8 Tetrahydrocannabinol, is an isomer of cannabidiol or "CBD". It is another type of cannabinoid found in the hemp plant like CBD, CBG, CBC, CBDv, and so on. Despite its name, it does not have the same kind of intoxicating effects as Delta 9 THC. While it can alter and elevate your mood, it is far less intoxicating and much more functional than Delta 9 THC. It can give a moderate "buzz" but without the same levels of intoxication, anxieties, or paranoias typically associated with Delta 9 THC.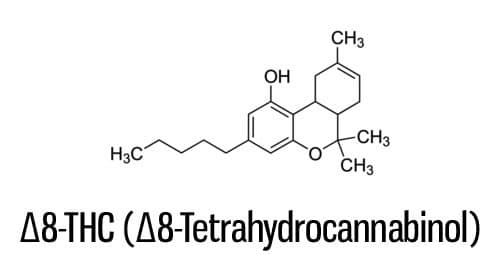 GET Delta 8 THC
Get the most relief naturally with our Delta 8 products. SAVE 20% with promo code GETCBD
Why Use Delta 8 THC?
There are no long term studies, and very few studies at all on Δ8 THC, so much of what we know about D8 comes from anecdotal evidence, which should not be considered conclusive, and you should realize that your experience may vary. That said, many people report Delta 8 THC to be uplifting and helping them to feel calm, happy, and energetic, especially in social settings. Delta-8-THC is chemically different from delta-9-THC by only a few atomic bonds and still offers a potent high of its own. While delta-8-THC only exists naturally in fractions of a percent, companies are finding value in concentrating esoteric cannabinoids for their unique effects and applications
Powerful Antiemetic – Nausea is a common symptom of multiple disorders and a side effect of many different treatments, including chemotherapy. Dr. Raphael Mechoulam used ∆-8-THC in clinical trials in children with cancer at the Hebrew University in Jerusalem in 1995. In all cases, the children saw a marked improvement in nausea and vomiting. Interestingly, they also did not experience psychotropic effects expected from THC.
Potent Anxiolytic – ∆-8-THC is said to produce the effects of THC without the paranoia or anxiety-inducing effects, which are commonly reported with ∆-9-THC. The psychoactive effects of ∆-8-THC are reported to be uplifting and alert, yet calm and relaxing. Many consumers report a robust and body-relaxing effect from this cannabinoid isolate.
Appetite-Increasing – Multiple treatments for cancer and other ailments frequently cause a loss of appetite and chronic wasting. ∆-8-THC has been shown to increase appetite in consumers to help patients get the nutrition they need. A study on mice in 2004 supports these results.
Pain Relieving – ∆-8-THC is thought to have the same pain-relieving abilities as its more potent cousin, ∆-9-THC without the same potent cerebral effects.
Delta 8 Cancer Cure – Animal studies from 2006 suggest that delta-8-THC, delta-9-THC, and even cannabinol were found to inhibit the growth of lung cancer cells.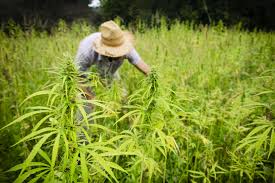 IS DELTA 8 THC LEGAL FEDERALLY?
YES
The 2018 Farm Bill §297A specifically made all derivatives, isomers, and cannabinoids in hemp legal, provided the final product has less than 0.3% Delta 9 THC, it also includes an amendment to the Controlled Substances Act, explicitly removing all tetrahydrocannabinols found in hemp. Delta 8 THC is an isomer of CBD, a derivative of hemp and CBD, a cannabinoid found in hemp, and is ultimately contained in our extracts with less than 0.3% Delta 9 THC.
While we try to stay as up to date as possible on all state and federal laws, the laws, especially at the state level, are constantly changing. You should do your own due diligence and work with a legal professional to ensure you are operating legally in your state or territory at all times.
AGRICULTURE IMPROVEMENT ACT OF 2018 – SUBTITLE G—HEMP PRODUCTION.
SEC. 297A. DEFINITIONS.
(1) HEMP.—The term 'hemp' means the plant Cannabis sativa L. and any part of that plant, including the seeds thereof and all derivatives, extracts, cannabinoids, isomers, acids, salts, and salts of isomers, whether growing or not, with a delta9 tetrahydrocannabinol concentration of not more than 0.3 percent on a dry weight basis.
SEC. 12619. CONFORMING CHANGES TO CONTROLLED SUBSTANCES ACT.
(a) IN GENERAL.—Section 102(16) of the Controlled Substances Act (21 U.S.C. 802(16)) is amended—
(1) by striking ''(16) The'' and inserting ''(16)(A) Subject to subparagraph (B), the''; and
(2) by striking ''Such term does not include the'' and inserting the following:
''(B) The term 'marihuana' does not include—
''(i) hemp, as defined in section 297A of the Agricultural Marketing Act of 1946; or
''(ii) the''. (b) TETRAHYDROCANNABINOL.—Schedule I, as set forth in section 202(c) of the Controlled Substances Act (21 U.S.C. 812(c)), is amended in subsection
(c)(17) by inserting after ''Tetrahydrocannabinols'' the following: '', except for tetrahydrocannabinols in hemp (as defined under section 297A of the Agricultural Marketing Act of 1946)''.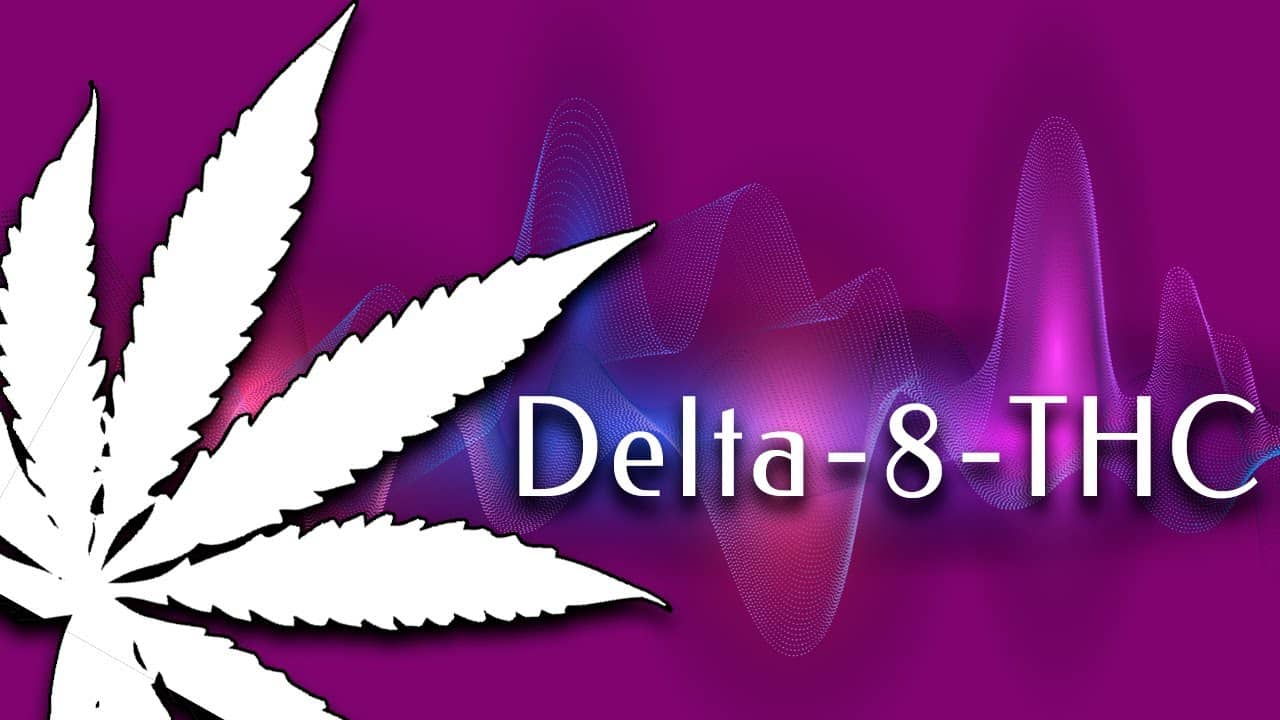 Delta-8-THC is a highly valuable chemical constituent of cannabis with effects that can serve both medical and recreational users alike.
Found in cannabis plants in very small amounts, its value lies in its stability and effectiveness.
But why is it that we hear so little about this cannabinoid? And how can it help enhance users' experience with cannabis?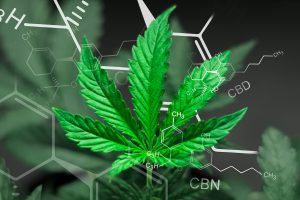 What Is TheDifference Between Delta-8-THC and Delta-9-THC?
Of about 80 cannabinoids found in cannabis, the one that gets most attention is definitely delta-9-tetrahydrocannabinol (Δ9-THC), commonly known as just THC. Responsible for the psychoactive effect of the plant and found in higher amounts than any other cannabinoid, THC is the undisputed star of the cannabis industry – except for maybe its antagonist CBD – but it's not the plant's only compound identified by the acronym THC. Utoya offers a great line of Delta 8 THC Products!
Delta-9- tetrahydrocannabinol is oxidised into an isomer known as delta-8-tetrahydrocannabinol (Δ8-THC), an ageing process that results in two analogue phytocannabinoids with very similar chemical structural formulae. The only difference is in the position of their double bond, which is expressed as "delta" in the name of the substance.
So while both delta-8-THC and delta-9-THC contain a double bond, this is found at a different chain position which is expressed respectively as "8" and "9" – delta-8-THC's double bond is found at the eighth carbon atom in the chain and delta-9-THC's one carbon atom later. It is thanks to these molecular similarities that delta-8-THC can provide remarkable therapeutic effects with substantially lower psychoactive potency than its relative delta-9-THC.
Available Now
Sign Up For Early Product Releases, Giveaways and Special Discounts
How is delta-8-THC synthesised and what is THCA?
Like all other main cannabinoids found in cannabis, delta-8-THC is synthesised from cannabigerolic acid or CBGA, the acidic form of CBG. Often referred to as "cannabis' stem cell", CBGA is the parent molecule responsible for producing a number of other cannabinoids including THCA, which is synthesised in mature cannabis from this stem cell molecule. When the plants are harvested and exposed to heat or UV light, the THCA they contain is decarboxylated, losing a CO2 molecule and becoming delta-9-THC – or simply THC – after which it is transformed into delta-8-THC by oxidation.
Because this lesser known cannabinoid is formed by oxidation, the resulting molecule is not altered when exposed to air, making it particularly advantageous for pharmaceutical use.
One major drawback, however, is that while delta-9-THC can reach concentrations of 30 per cent in some strains, delta-8-THC only exists naturally in small quantities less than 1 percent, meaning the only way to enjoy its effects is in the form of refined concentrates. While the molecule has shown promise in various studies, its benefits are not yet widely recognised, so its use is not widespread.
What are the effects of delta-8-THC?
Lets Discuss some of The following delta 8 thc effects.The main value of this cannabinoid lies in its low potency, 
which translates into lower psychoactivity
. When taken in high doses, delta-8-THC has shown to 
cause lower levels of anxiety
than its relative delta-9-THC. This lower potency, together with the substance's 
array of medical benefits
, 
prompted researchers to look deeper into its conversion, concluding that, generally speaking, delta-8-THC produces similar psychoactive effects to delta-9-THC 
but is 50 to 75 per cent less potent
.
Delta-8-THC is often described as an easier, more tolerable version of traditional THC, producing a semi-sedative physical effect without much mental stimulation that allows users to stay focused and go on about their jobs while getting the same soothing effects one would expect from THC.
"Delta-8-THC causes lower levels of anxiety than its relative THC"
Will Delta-8 THC Get You Gigh
Put another way, delta-8-THC offers a clear high which does not trigger anxiety or confusion, making users feel less altered and more in tune with themselves than when they use delta-9-THC, with the upside that it heightens the senses and improves perceptibility, making outdoor activities like trekking and cycling more enjoyable.
Remarkable Benefits OF Medicating With Delta 8 THC
According to the US National Cancer Institute, delta-8-THC can be defined as an analogue of tetrahydrocannabinol (THC) with antiemetic (inhibits vomit and nausea), anxiolytic (fights anxiety and panic attacks), appetite stimulating, analgesic (relieves pain) and neuroprotective (prevents the ageing of nerve cells) properties. As for its mechanism of action, delta-8-THC binds to CB1 and CB2 receptors in the central nervous system, exhibiting a lower psychotropic potency than the primary form of THC found in cannabis.
Among the above uses, delta-8-THC has proven particularly effective at reducing nausea and stimulating the appetite, two applications that have already been patented in the U.S. As a result, the cannabinoid could be of great help to patients undergoing cancer treatment, who often suffer from nausea. Moreover, Delta-8-THC has also been found to be particularly suitable for children.
Aware of its lower psychoactivity, Dr Raphael Mechoulam carried out a study in 1995 in collaboration with the Shaare Zedek Medical Center and the Hebrew University of Jerusalem where delta-8-THC was administered to eight children aged from 3 to 13 with various hematologic cancers. These children had been treated with chemotherapy for eight months prior to treatment with delta-8-THC, which completely eliminated vomiting and reduced side effects to negligible levels.
The Israeli researchers also found that they could use high doses of delta-8-THC to increase its antiemetic effect on the children without triggering any of the psychoactivity associated to delta-9-THC. Interestingly, why adults tend to experience mild psychoactive effects when administered with delta-8-THC, the children of the study seemed immune to this particular effect.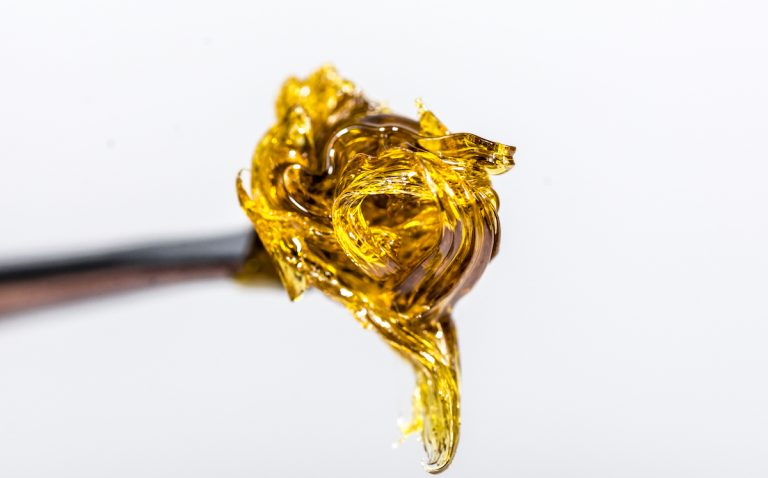 Extraction and use of Delta-8-THC
Delta-8-THC is mostly found in dry cannabis flowers, but at a concentration that rarely exceeds 1 per cent, meaning its benefits are hard to obtain through traditional methods like smoking or vaporising. Because the cannabinoid is produced naturally in plants in very small amounts, there is no such thing as delta-8-THC rich strains, so substantial amounts of the cannabinoid can only be obtained through a specialized process of extraction, isolation, conversion and refinement.
Delta-8-THC is our "first, uncommon-cannabinoid-specific product line
Delta-8-THC is our "first, uncommon-cannabinoid-specific product line, due to delta-8-THC's unique effects and applications." Here's the research and science behind that decision.
Where are CB1 and CB2 Receptors Located?
Delta-8-tetrahydrocannabinol (delta-8-THC) is an analogue to the better-known delta-9-THC, with a slightly different chemical structure that can result in altered medical properties. The National Cancer Institute Drug Dictionary recognizes that delta-8-THC has multiple beneficial effects, including analgesia, appetite stimulation, and neuroprotective properties. The central nervous system contains an abundance of CB1 receptors on which delta-8-THC acts, although it interacts with the CB1 and CB2 receptors through the body.
The National Center for Biotechnology Information (NCBI) notes that delta-8-THC exhibits a lower psychotropic potency than its cousin, delta-9-THC. Researchers have estimated the potency to be ~2/3 that of delta-9-THC. This is likely achieved by differential binding to the CB1 receptors, as well as interactions with other potential receptors and neuroactive pathways. Given the lower potency of delta-8-THC, this leads to a different cognitive profile for those who use it. People who have used it describe that they are more clear-headed when compared to delta-9-THC products, with less impact on concentration and less anxiety, while still retaining its medicinal properties (ex: relief of pain, nausea, etc.). As such, products containing delta-8-THC may be a pathway to relief of symptoms in patients unable to tolerate significant quantities of delta-9-THC or those who prefer a less psychoactive profile.
The National Cancer Institute Drug Dictionary defines delta-8-THC as: An analogue of tetrahydrocannabinol (THC) with antiemetic, anxiolytic, appetite-stimulating, analgesic, and neuroprotective properties. Delta-8-THC binds to the cannabinoid G-protein coupled receptor CB1, located in the central nervous system. NCBI's MedGen and PubChem further note: This agent exhibits a lower psychotropic potency than delta-9-THC, the primary form of THC found in cannabis. Most researchers estimate psychotropic potency as being 2/3 that of THC. This lower psycho-activity creates effects described by many as more clear- headed, less likely to affect concentration and less anxious than delta-9-THC, while still retaining desired medicinal benefits (relief of pain, nausea, anxiety, etc.). While delta-8-THC differs chemically from delta-9-THC by only a few atomic bonds, it offers a desirable psychoactive profile attractive to patients/consumers.
Utoyas LIVE DELTA-8-THC PRODUCT PLATFORM
Delta-8-THC exists naturally in cannabis, although in low concentration. Through advanced biochemical techniques, delta-9-THC can be converted into delta-8-THC without adding artificial components or harmful byproducts. FARMACEUTICALRX has selected delta-8-THC for its first, uncommon-cannabinoid-specific product line, due to delta-8-THC's unique effects and applications. We are launching our delta-8-THC product platform,"Delta-8," with distillate cartridges that combine delta-8-THC with live, strain-specific terpenes, providing unique products with optimal terpene-profiles and full spectrum properties. Additional products in this line will contain combinations of delta-8-THC and CBD with live terpenes, depending on the focus of treatment. Through scientific and clinical research, we hope to advance the understanding and benefits of delta-8-THC as well as other cannabis-derived compounds.
AVAILABLE RESEARCH AND POTENTIAL FUTURE RESEARCH
There have been a number of studies examining the chemical and pharmacodynamic properties of delta-8-THC. Additionally, there is research demonstrating the potential clinical and therapeutic impact. Some of that research is summarized below.
Anti-Emesis
The most cited study of delta-8-THC was conducted in 1995 by Dr. Raphael Mechoulam in conjunction with Shaare Zedek Hospital, Bikur Holim Hospital, and Hebrew University in Jerusalem. In this study, delta-8 THC was administered to eight children, ranging from 3 to 13 years of age, with various hematologic cancers. These children experienced chemotherapy-associated nausea that was previously unmanageable. Each child received delta-8-THC treatments starting two hours prior to each session of chemotherapy and continued every six hours for 24 hours. Treatment with delta-8-THC completely eliminated the chemotherapy-associated nausea and vomiting in these patients, at higher doses than adults typically receive of delta-9-THC, and with negligible side-effects (including psychoactive effects).
Appetite
A 2004 study by Avraham et al. found that low doses of delta-8-THC stimulated appetite in mice.
Cognitive/Neuroprotective Properties
This same 2004 study by Avraham et al. also found "a tendency (of delta-8-THC) to improve cognitive function." In 1987 another study using mouse models (HL Tripathi et al.) found that Delta-8-THC increased acetylcholine (Ach) levels in the cortex and hippocampus, and decreased acetylcholine turnover in hippocampus. This is relevant to future research, as Alzheimer's disease (the most prevalent form of dementia), is associated with declining levels of Ach in the brain. A separate study in 1994 (Mechoulam et al.) found that oral delta-8-THC significantly reduced the incidence and severity of neurological deficit in experimental autoimmune encephalomyelitis in rats, possibly through effects on corticosterone secretion.
Pain and Inflammation
A 2018 study by Thapa et al. found that topical delta-8-THC decreased corneal pain and inflammation in an experimental mouse model, with effects most likely mediated through CB1R. GI Function: A 2004 review in the BJP (Hornby and Prouty), concludes "The beneficial effects of CB1R activation in animal models include reduction of transient lower esophageal sphincter relaxations, increased compliance of the proximal stomach, reduced acid secretion, reduction of GI transit, reduced intestinal fluid secretion in response to secretagogues and reduced large intestinal propulsive activity are all aspects that could be beneficial in functional bowel disorders such as IBS. However, administration of CB1R agonists to patients would be associated with CBS adverse effects due to the psychotropic actions." Multiple other studies in patients with IBD have demonstrated that cannabis can result in decreased symptoms and fewer medications needed. Delta-8-THC, which also binds to the CB1 receptor, may be useful in that it can provide the gastrointestinal benefits with a decreased psychotropic profile.
WHAT ELSE SHOULD PATIENTS KNOW ABOUT OUR DELTA-8-THC PRODUCTS?
Delta-8-THC's potential clinical impact, as well as mild psychotropic profile, make it a valuable cannabinoid. To provide the safest product possible, we add absolutely NO preservatives, or additives, and use advanced biochemical processes to accurately combine delta-8-THC with other cannabinoids and ultrasonically mix them for the best performancehttps://utoya.com/product-category/topical-pain-relief/