Overview Of CBD Market Size
 It's no longer a secret that the legal cannabis industry is growing rapidly. Since the first legalization of Cannabis in 2014 to the legalization of industrial hemp farming in 2018, sales have grown from $3.4 billion to over $11 billion worldwide.  However, what most investors are excited about is cannabidiol (CBD), which is set to skyrocket over the next 10 years.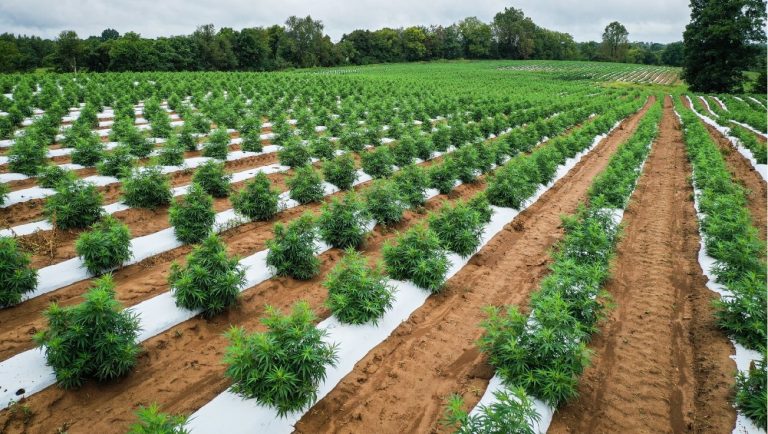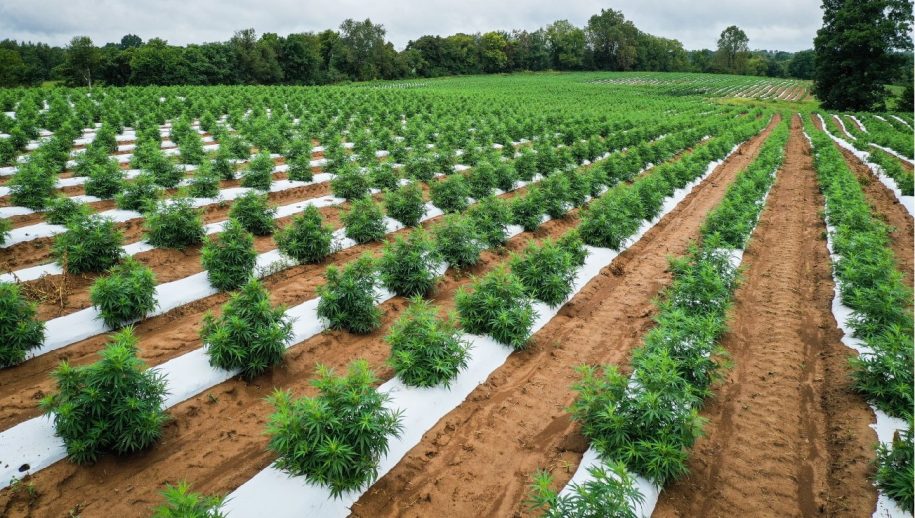 CBD Growth Set to Dwarf Cannabis Sales 
What is CBD?CBD is a non-psychoactive chemical compound found within the cannabis sativa strain of the cannabis plant, otherwise known as hemp.This particular natural remedy has a wide range awesome uses and it doesn't give users a "buzz" because it has less than 0.3% THC. For those of you that don't know, THC is the psychoactive element that causes Cannabis users to experience that so-called "high" sensation. Furthermore, CBD is more cost effective to produce than Cannabis since THC comes in higher doses in the Cannabis strain of the cannabis plant. By comparison, hemp is much cheaper to cultivate and harvest, making it the preferred choice for CBD production.
How Big is The CBD Market? A CBD Market Research
A recent report carried out by market research company the Brightfield Group has got investors interested in the CBD market licking their lips.According to the research carried out by Brightfield, CBD sales will top $5 billion in 2019. To give that figure some perspective, sales of CBD products in the USA during 2018 came to $620 million. So that's a year-on-year increase of 706%! Furthermore, they believe this explosive growth is only set to continue rather than tail off. Brightfield foresee the value of the CBD market as $23.7 billion by the end of 2023. That's an average of 107% year-on-year growth from 2018.So what's going to propel such explosive growt
Full Spectrum CBD
Nano amplified for optimum absorption.
Canada to Help US in Pushing The CBD Market Growth 
As part of their report, Brightfield pointed to the impact Canadian suppliers are going to have on the US hemp – and therefore CBD – market.Nearly half of Canada's largest hemp cultivators (capable of producing over 100,000 kilos of cannabis per year) have announced their intention to enter the US market. This has been made possible by the legalization of industrial hemp farming in 2018 under the Farm Bill. One such player in the Canadian hemp industry is Canopy growth.They have already secured a license to grow hemp within the state of New York and are in the development stages of building a $150 million hemp-processing facility there. Their expansion into US market has also been marked by the acquisition of Ebbu, a Colorado-based intellectual property and patent company that will help to create and protect innovative products such as CBD-infused beverages.
National Retailers set to Enter the CBD Market
After a sitting on the sidelines for a while during the CBD industry's early growing pains, some of the national big hitters are set to step into the fray.  CVS health kicked things off by announcing the roll out of CBD products in 800 stores spread across 8 different states. Walgreens very quickly followed suit by announcing just days later that CBD topicals would shortly be available in 1500 stores across 4 to 5 states. Although slow to join the party initially, Rite Aid now carries CBD topicals in both Washington and Oregon.It seems the early forays into the market from national pharmacy chains has opened up the door to a wide range of other retailers. Kroger announced that it will carry CBD products in close to 1,000 stores spread across 17 different states. Similarly, Harvest Health and Recreation has struck a deal to bring CBD products to over 10,000 gas stations spread across the country.Interestingly, almost of all these major players are focusing on topical products infused with CBD as hemp-derived food and dietary supplements are still considered illegal by the US Food and Drug Administration. With a huge demand increase expected over the coming years, there have been questions over whether hemp-cultivation can keep up with demand, but it seems producers in Canada may provide the answer.
Cash-Rich Companies Set to Disrupt the CBD Market
Companies with healthy capital reserves are set to make a splash in this growing industry by acquiring businesses that have existing know-how and supply chains.For instance, Canadian company Tilray has recently acquired Manitoba Harvest. Not only are Manitoba Harvest the largest hemp foods manufacturer in the world but they also have an existing distribution network of over 16,000 stores spread throughout North America. Therefore, this acquisition will help to catapult Tilray to the forefront of the CBD industry.It is expected that this acquisition will be the first of many made by cash-rich companies looking to secure a foothold in this ever-growing market. And it may not be long before a household name makes a similar investment.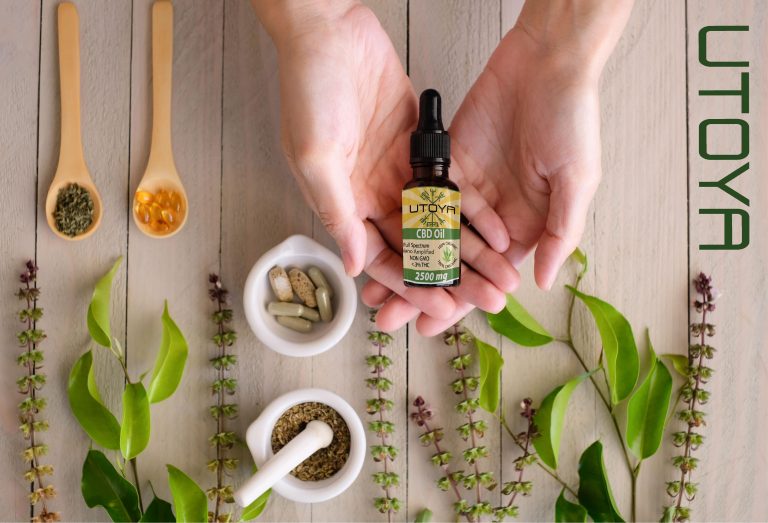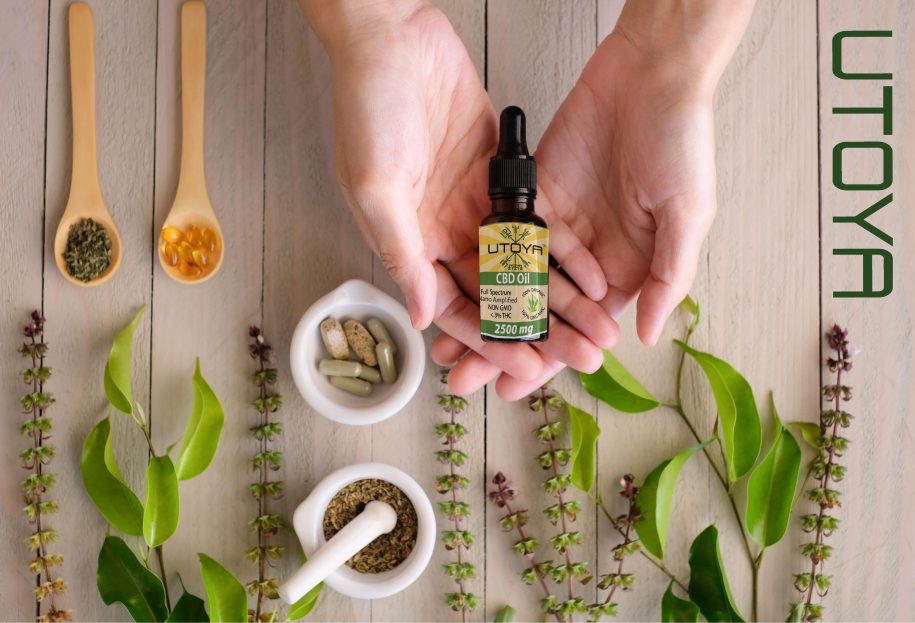 Now is the Time to Get into the CBD Market
Despite the fact that new companies are being launched every day that either sell or manufacture hemp-derived CBD products, the market is a long way off becoming saturated. As previously mentioned, this market is set to grow by over 100% a year for at least the next 4 years. What's more, the best time to enter this burgeoning market is now, before federal and state regulation render the barriers to entry much tougher than they are at this particular moment in time.Fortunately, here at Utoya we are currently offering you the chance to become the boss of your own CBD e-business. We are an established brand with over 45 products, and our turn-key distributorships give you an opportunity to profit from this already-billion-dollar industry.Starting an e-commerce brand is usually difficult with thousands of dollars required up front to create your business. However, with our solution you can be up and running within a week by taking advantage of our dropshipping network (so you don't have to hold any stock), customer support, and website content. Furthermore, you're guaranteed access to 300,000 customers and there's huge commissions available for selling further distributorships.
If you're interested in getting involved with one of the fastest-growing business markets in the world today, then make sure to get in contact to find out more about this incredible business opportunity. For more info email careers@utoya.com